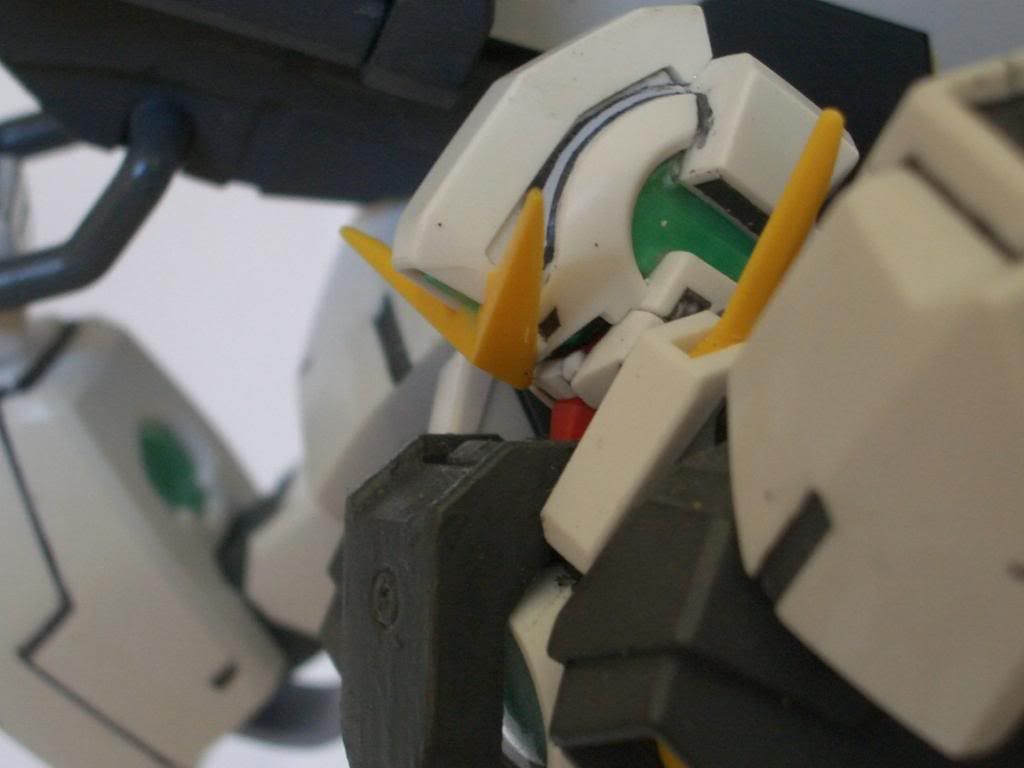 You know, in the beginning of 00, I REALLY HATED VIRTUE. Too fat, I said. Boy was I wrong... When I bought this kit, I thought, meh, I'll give it a shot, and it turns out to be one of my favorite 00 kits. Eventually I switched sides from hated the unit to absolutely LOVING it.
More pics: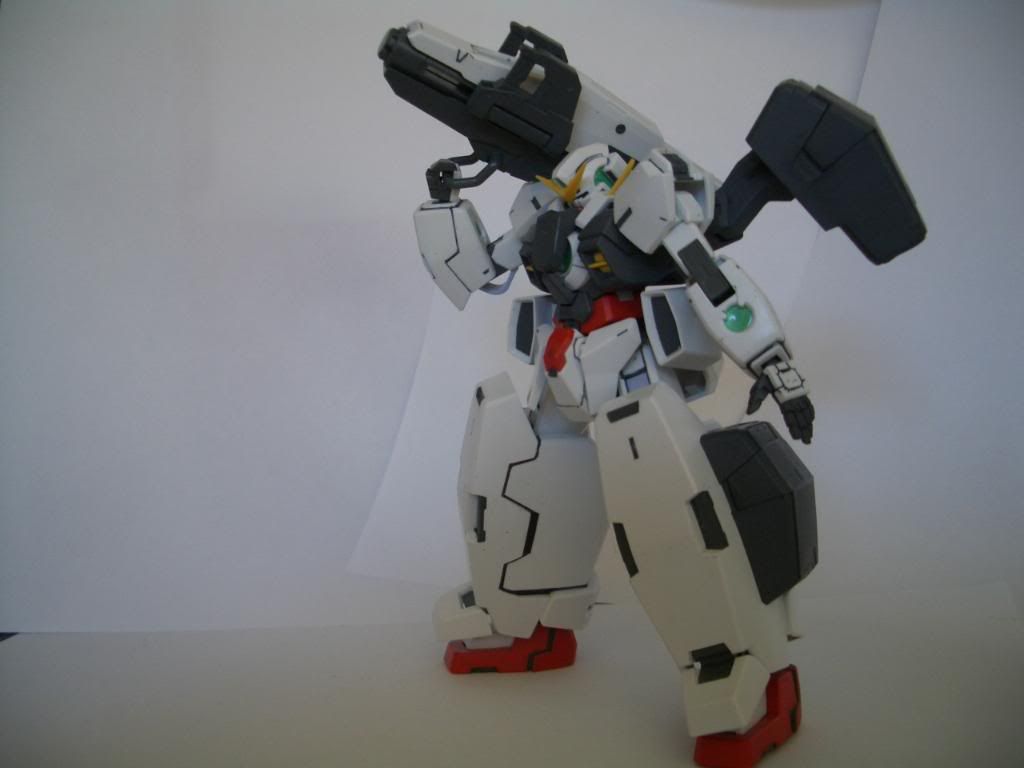 >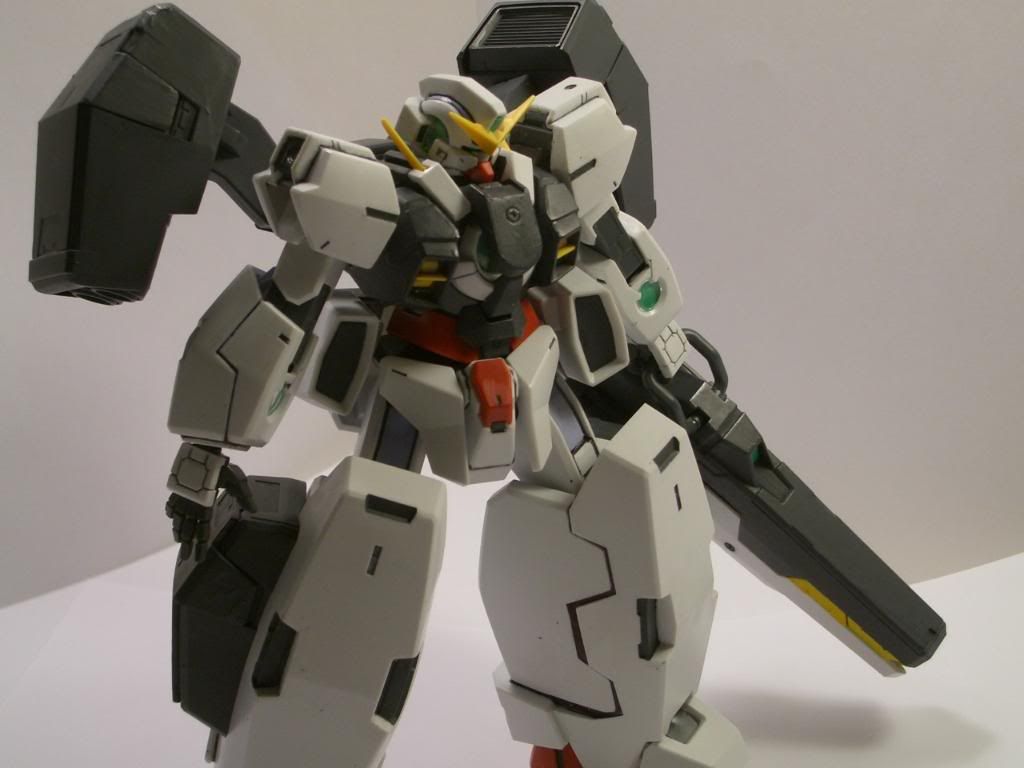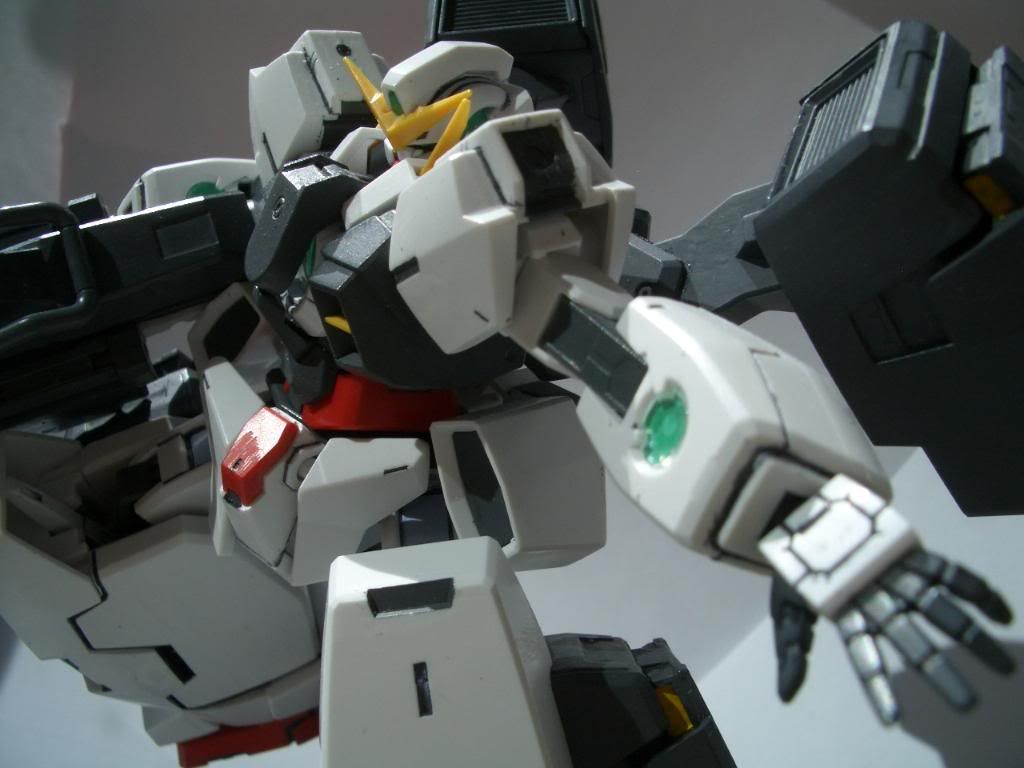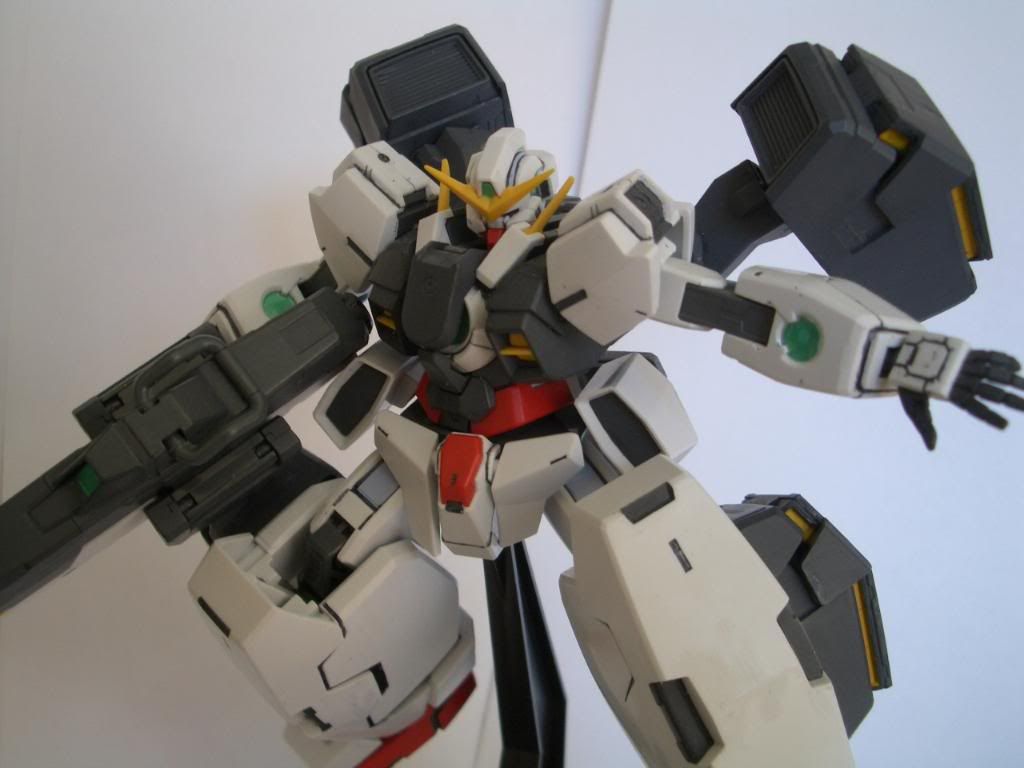 review>
GET IT! No, I swear to god, get it! If you can put a bit more time than what I have, you can EASILY try to mod it so it goes on to HG Nadleeh. As you can see, with an action base stand, you can pose it very well. The only thing I have against it, is the fact that when I use my GN Bazooka at full burst mode, the top flap sorta slops... Maybe too much sanding and what not...
Time completed: roughly 1 to 2 weeks (with about 3 days of continuous work applied)
Overall Grade: A-
For Fun:
Playing a bit with shadows...