So pretty much, the reason I like Virtue, is b/c of Nadleeh -although this unit is very useless towards the end... As you will see, the model kit is rather flexable... Applied smearing to show weathering, rather than put white paint on white plastic.
more pics...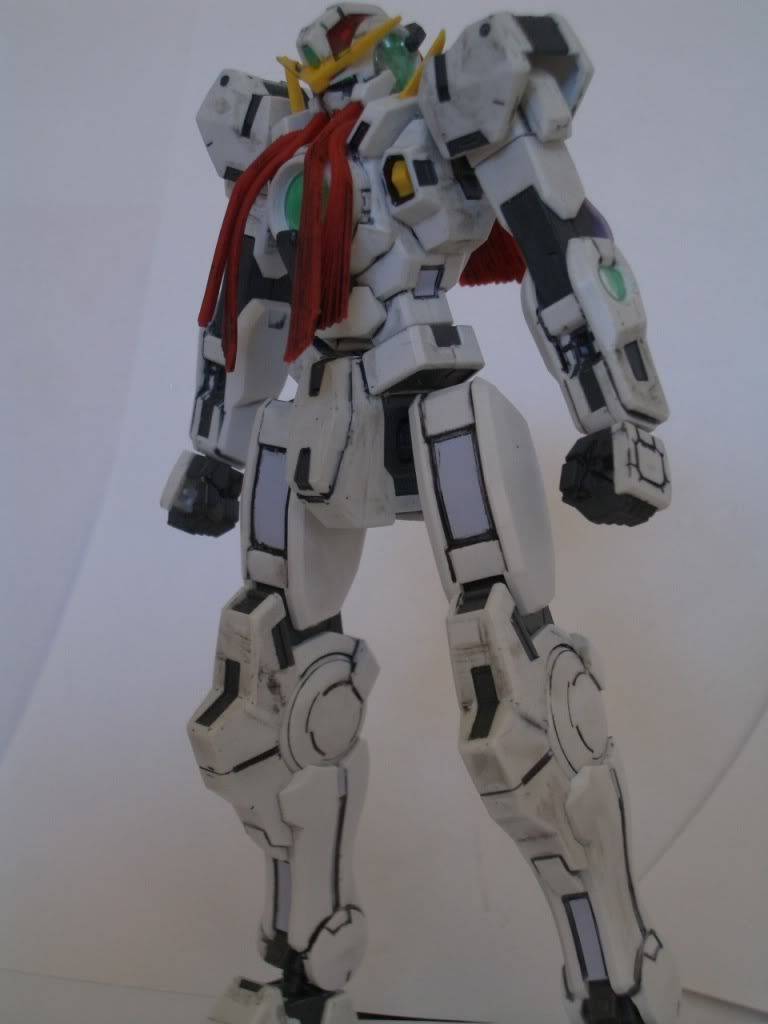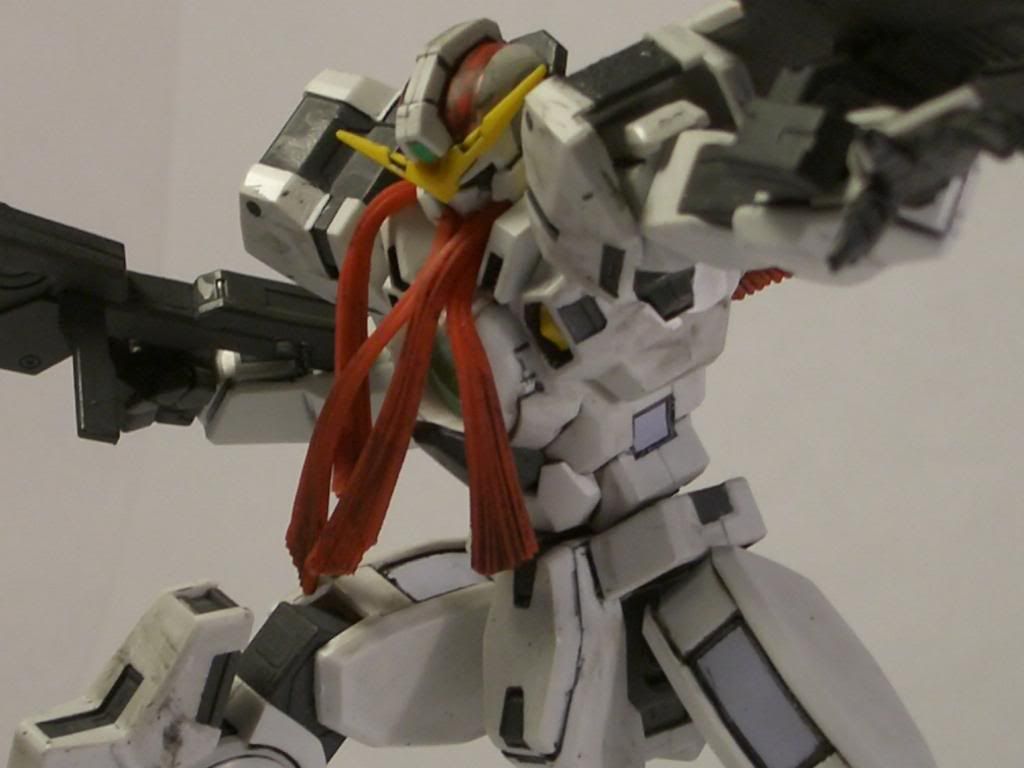 review>
Very slender, very clean, very poseable. This kit is good practice for those who want to built up their modeling skills. As well, this model shows that HG kits are getting better. Very happy with Bandai on this... A must get for those who want a fun unit to play around with. (It can do the splits...)
Time completed: roughly 4 days (2 days worth of continuous work applied)
Overall Grade: A
no fun pics...